About Simulation of Buildings and HVAC Systems
EFP Uccle
7 september 2016
1645 - 1900
Bijeenkomst van ATIC op 7 september 2016, onze gastspreker is Jean Lebrun, JCJ Energetics
U kan hier alle pdf documenten downloaden die dit onderwerp ondersteunen: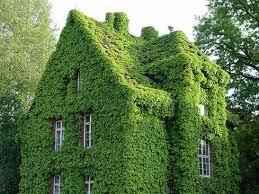 Simulation may help a lot at all stages of a building life cycle: Design, balancing, commissioning, management, audits and retrofits.
Design applications are the best known, but, even at that stage, simulation could be better used in the prediction of actual performances to be expected from different technical options and in order to open to way to satisfactory optimization.
Balancing and commissioning requirements appear as less well understood by the different partners. Simulation should help a lot also at this level by supporting correcting and tuning actions, as well as performances verifications.
Management opportunities are probably also underestimated by many practitioners: surprisingly, the simulation is still too poorly used at this stage. Powerful computers in charge of this management are too often "sleeping" or dedicated to too elementary tasks. Optimal control and fault detection have still to become common practice.
The audit of existing buildings and HVAC systems is today one of the most challenging task all around the world. This task is currently supported by some simulation, but much more has still to be done for a satisfactory diagnosis and a reliable identification of the most promising retrofit opportunities.
Waar?
EFP
Sterstraat 163 ofwel Stallestraat 292B
B-1180 Brussel (Ukkel)
Kostprijs?
Toegang?
Met de tram: Nr. 4 richting 'Stalle' of Nr. 32- 82, afstappen 'Keyenbempt'
Met de trein: Ukkel station Calvoet
Met de auto: Ring West, afrit 18 Drogenbos, ga tot aan de 1e rotonde. De ingang van het EFP: rijden via 'Little Drève du Maréchal', komende van de ring, passeert u langs de AS Adventure winkel, sla daarna rechtsaf bij de rotonde. Komende van de stad, passeert u de 'Peugeot' garage, u draait dan rond de rotonde, en u ziet de ingang aan uw rechterkant.
De toegang tot het auditorium is: site 1, helemaal achterin, bij de Sterstraat.
| | |
| --- | --- |
| Startdatum | 7 september 2016 |
| Startuur | 16u45 |
| Einduur | 19u00 |
| Locatie | EFP Uccle |